Croatia: The New "Must-Visit" Med
The East Mediterranean has been gaining in popularity for several years, primarily in Greece and Turkey. The past few years, though, have seen a surge of interest in Croatia—where paparazzi are few and spectacular cruising is aplenty.
To cruise in Croatia you must either begin or end in a nearby country. Many charterers choose Venice, Italy, which is just across the Adriatic Sea from northern Croatia. Another option is to begin or end your Croatia yacht charter in Montenegro, whose Bay of Kotor is among the most scenic in the world.
Croatia itself offers a coastline with more than a thousand islands, many of them uninhabited and ideal for rest and relaxation in utter seclusion with nature. Other locations, such as Dubrovnik, are spectacular in history. Huge stone walls still guard civilization inside, just as they did centuries ago. Shops with terra cotta roofs and ancient stone streets are filled with families whose ancestors built them. Towns can look almost too perfect, they seem so historically accurate. It's common for visitors to stand atop an ancient guard tower, look out across the sea at their charter yacht, and exclaim, simply, "Wow!"
While the number of first-class charter yachts visiting Croatia continues to increase, availability is still far less than in more developed parts of the Mediterranean. That means it's important to book early for Croatia, especially if you want a larger, international-caliber megayacht that sleeps 10 to 12 guests.
Some of the motoryachts with charter availability this summer in Croatia:
SHERAKHAN
(Click name for online brochure)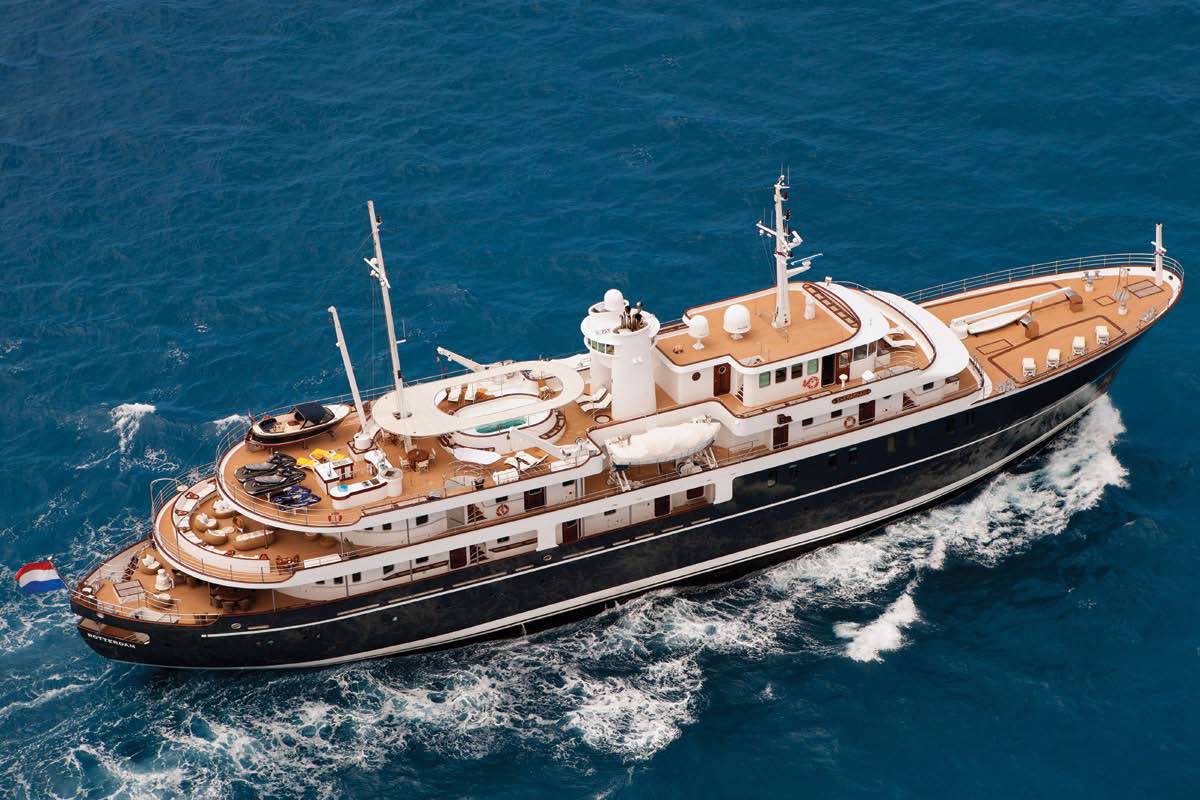 Sherakhan is one of the few luxury yachts that can comfortably accommodate 26 guests. She has a spectacular two-level dining room and is perfect for charters with the extended family.
Weekly base rate is €395,000
LADYSHIP
(Click name for online brochure)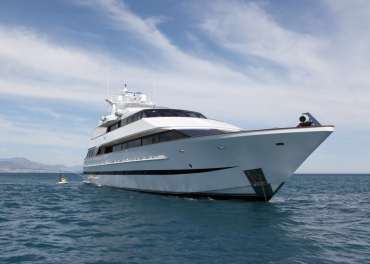 Ladyship is based in Montenegro, so her captain and crew have outstanding local knowledge of Croatia's cruising grounds. She also is an unbeatable value in crewed yacht charter for 12 guests.
Weekly base rate is €80,000 to €90,000
SENSEI
(Click name for online brochure)

Sensei offers some fantastic features including an on-deck master stateroom, a large swim platform for water sports, and a large sunbed for lounging on the top deck.
Weekly base rate is €75,000 to €98,000