Cuba requires health Insurance
When going to Cuba you will be required to have medical insurance. NOTE  – your regular health insurance that you have in the United States will not suffice.  Cuba requires non-US medical insurance.  If you don't have this, there are agents who will sell you a temporary policy upon arrival at the Havana airport for roughly $3 USD per day.  However, when flying direct from the US, the price of your flight should include a Cuban health insurance policy.  I confirmed this is true with American Airlines.
Best Bet is Buy Travelers Insurance
If you are arriving by boat/yacht then you need to make sure you have Travelers Insurance.  I purchased the Travel Guard Insurance even though I am flying, so that I would have all the benefits of this policy including hurricane coverage, terrorist coverage and Medical Evacuation benefits.  Click the link below for more info and a quote.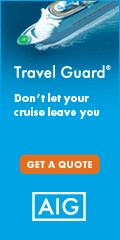 Be safe and Be covered.