The Bahamas are so close to home that they are often overlooked as a vacation destination. After all, if you can fly to a place in three hours from New York City or boat there in two hours from Fort Lauderdale, then how secluded and magical can it really be?
Plenty! The Bahamas are one of the best-kept secrets in cruising
thanks to their protected, shallow waters that are inaccessible to cruise ships. Only yachties are in the know about the true beauty of the place because only yachts can access the majority of the islands. Various Bahamian archipelagos, including the Abacos and Exumas, offer some of the world's best fishing, snorkeling, and beaches. They just don't get advertised as often as, say, the Caribbean because many of them are accessible only by private yacht.  Check out some of the Destinations and Itineraries found in the Bahamas by clicking here.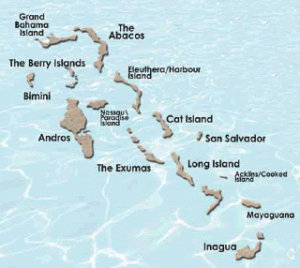 That's great news if you want to do one of our Caribbean yacht charters in the Bahamas this summer, which is prime time in terms of seasonal water and air temperatures. The water rarely drops below 80 degrees Fahrenheit between June and October, while the air temperature stays between about 75 and 90 degrees. Days are filled with sunshine and water sports while evenings are enjoyed in light wraps and shirtsleeves under starry skies.
Some highlights of a Bahamas yacht charter can include snorkeling in Thunderball Cave (yes, the one that 007 Sean Connery escaped from in the movie Thunderball), feeding carrots to longtime local Emily the Pig as your yacht's tender cruises to Big Major Island, and touring Hope Town's red-and-white-striped lighthouse, which is one of the last kerosene-powered lighthouses working anywhere in the world.
Some of the yachts with charter availability and special offers this summer in the Bahamas are:
$200,000 US Dollars per week plus expenses
BONUS – 80′ Merritt Sportfish yacht  (shown in photo above) included at NO additional charter fee
ANOTHER BONUS – 8 days for the price of 7 for charters completed by October 30, 2012.
Click Here for Wheels 164′ online E-Brochure
* * * * *
$70,000 US Dollars per week plus expenses
BONUS – 8 days for the price of 7 for charters completed by October 30, 2012.
OPTION – 80′ Merritt Sportfish (shown in photo with the 164′ Wheels above) can be chartered
with the 124′ for only $30,000 additional charter fee
Click here for Wheels 124′  online E-Brochure
* * * * *
46′ Catamaran Sea Senor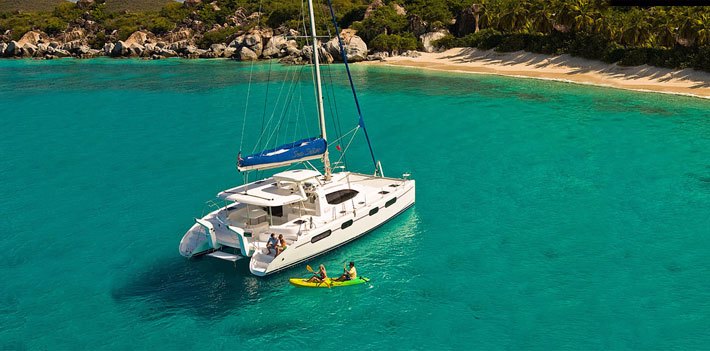 Not our usual style – but so cute we couldn't resist.
All you need is a couple of bathing suits – a few shorts and t-shirts – a pair of flip flops and sunscreen.
This 46′ Cat has four double ensuite staterooms and is fully airconditioned.
It comes with captain only so be prepared to make your own beds and fix your own breakfast.
But what a great way to explore the islands of the Bahamas.
(If you're willing to give up one of the 4 staterooms –
extra crew can be added to cook / clean and cater to your needs while cruising. )
Her rate is only $12,000 per week plus expenses
Click Here for Link to Sea Senor's Website
Call now with inquiries about the best deals in the Bahamas – or any other worldwide destination!